Pushassist Affiliate Program
Get paid for recommending PushAssist to your partners or clients
Pushassist is the most popular tool when it comes to browser push notifications. In a short period, it has gained trust of over 10,000 websites, across 138 countries. We have already delivered 4.5 billion notifications and counting.
We will provide you with a wide range of ad creatives, statistics, technical support, various additional services and will make everything so that you have a decent income. Its a great platform for bloggers, publishers and others to earn comission on all paid signups.
Its Easy to Start
It just take few minutes to get up and running
Firstly, sign-up with
PushAssist for your affiliate link
Place the link in your
blog, website, & email to sharing it.
Real-time reports to know
how much you've earned, from signups.
How it works
You will become a successful publisher by encouraging as many people as possible to signup and start using PushAssist for push notifications. Whenever, they switch to premium plans you get paid.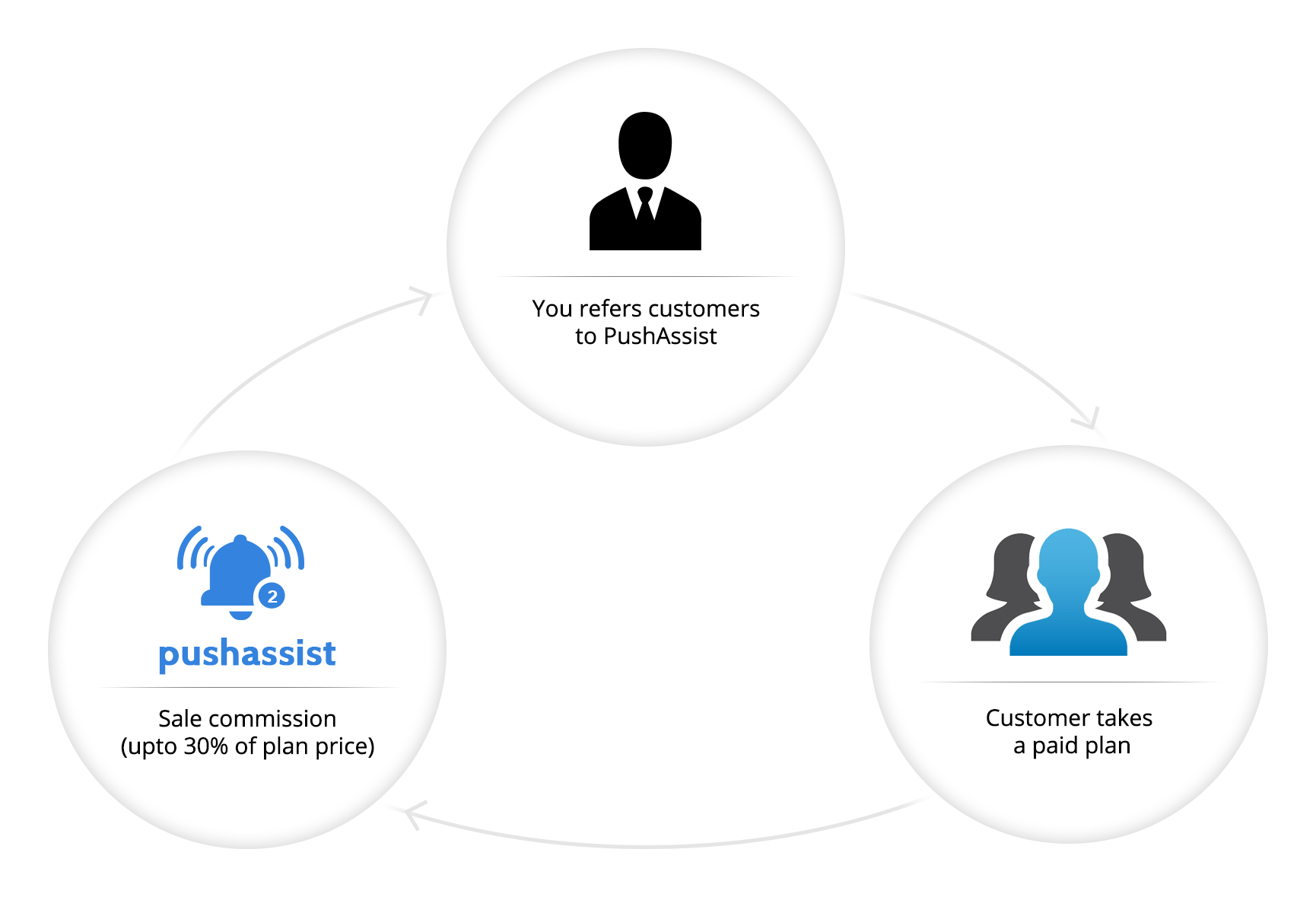 Features you literally won't see anywhere else
We just kept it as simple as possible for you to earn top commission.

Absolutely
free, Try Now
Earn 30% commission
for each referral sign-up
90 day
attribution window
Auto Payout via
Paypal with instant reporting
Why PushAssist Partner Program is So Good?
Absolutely NO joining fee, get paid when a sale is registered from your partner ID.
Monthly payment via Bank Transfer or Paypal